Ocean or countryside views, a panorama that's perfect for getting away from it all
Self-catering accommodation
Are you looking for a flat to rent in Le Croisic, close to the seaside? Our apartment hotel offers studios and flats with sea or country views, all equipped with a kitchenette and all the comforts you need for a pleasant, peaceful and invigorating stay on the Côte Sauvage. If you wish, you can have breakfast, lunch or dinner at the Hotel Restaurant de l'Océan, just next door.
The Côte Sauvage and much more
Discover Le Croisic, the Côte Sauvage and all the attractions of this magnificent region.
A getaway between the ocean and the salt marshes, where you can meet the region's inhabitants, who are as authentic as they are proud and welcoming. Breathtaking scenery at the western tip of the Loire-Atlantique, not far from Brittany. It's a trip for the eyes as well as the heart, and a trip for the stomach too, for all you gourmets who can't wait to sample the region's delicious specialities.
The advantages and services of our residence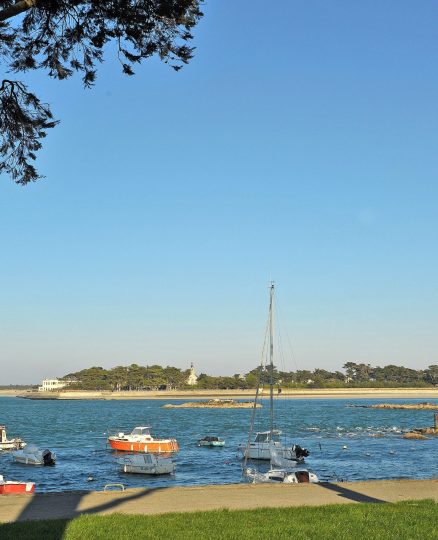 From the ocean to the salt marshes